Team
Leadership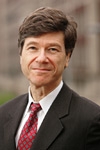 Dr. Jeffrey D. Sachs is Quetelet Professor of Sustainable Development and Health Policy and Management at Columbia University. He was also director of the United Nations Millennium Project, special advisor to United Nations Secretary-General Kofi Annan and remains special advisor to Secretary-General Ban Ki Moon on the Millennium Development Goals (MDGs), the internationally agreed Goals to reduce extreme poverty, hunger and disease by the year 2015. Professor Sachs is internationally renowned for his work as an economic advisor to governments in Latin America, Eastern Europe, the former Soviet Union, Asia and Africa, and for his work with international agencies on problems related to poverty reduction, debt cancellation for the poorest countries, disease control and climate change. Professor Sachs is a research associate of the National Bureau of Economic Research, and he has been an advisor to the International Monetary Fund, the World Bank, the Organization for Economic Cooperation and Development, the World Health Organization (WHO) and UNDP, among other international agencies. In 2000-2001 he served as chairman of the Commission on Macroeconomics and Health at WHO, and from September 1999 through March 2000 he served as a member of the International Financial Institutions Advisory Commission established by the U.S. Congress. Professor Sachs is the author or co-author of more than 200 scholarly articles and several books, including The End of Poverty: Economic Possibilities for Our Time, a New York Times bestseller, Common Wealth and The Price of Civilization.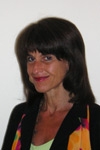 Dr. Susan M. Blaustein is the co-founder and director of the Millennium Cities Initiative, a project of the Earth Institute designed to help selected cities across sub-Saharan Africa achieve the UN's Millennium Development Goals. Prior to her work at the Earth Institute, Susan was a senior consultant and analyst with the International Crisis Group, a Brussels-based think tank focused on conflict prevention, and with the Coalition for International Justice, a Washington-based NGO supporting the efforts of international criminal tribunals to prosecute gross human rights abusers in Rwanda, the former Yugoslavia, Cambodia, East Timor and Sierra Leone. Susan earned her doctorate from Yale, was on the faculty of Columbia University, a junior fellow at Harvard University and a lecturer at Yale. She is currently finishing a book about the Rwandan genocide. Her work with MCI has built the organization from scratch to cover 11 sub-Saharan cities, all of which have different assets, needs and challenges. A large part of what MCI does is to identify those assets and challenges in these underserved cities, as far as sustainable human development is concerned, and to reach out to partners across the globe to help fill in the gaps and realize the potential of the city and those living there. Susan also serves as a director on the board of Millennium Promise, a non-profit established to support the Millennium Villages Project.
Administration and Support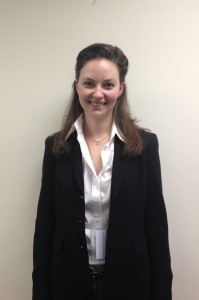 Lorian (Wyzinski) Viola is the Operations Manager. Prior to joining MCI, Lorian worked for Habitat for Humanity Lesotho in Southern Africa where her work focused on project management, grant writing, and the delivery of safe housing provisions for orphans and vulnerable children. She also served in the U.S. Peace Corps as a Community Health and Economic Development Volunteer in Lesotho. During her service, Lorian promoted women and children's rights, initiated HIV/AIDS prevention activities, and piloted multiple community development projects. She speaks two African languages (Swahili and Sesotho), is a Fulbright-Hayes Scholar, and has worked for various nonprofit organizations. Lorian received her Master of Public Affairs from Indiana University with specializations in Policy Analysis and Economic Development and has a Bachelor of Arts in Sociology/International Development from Michigan State University.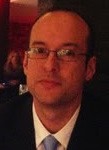 Jose (Joe) Ernesto Melara Arguello is the Program Manager for the Accra Millennium City Initiative. The Accra Initiative focuses on identifying ways to facilitate healthier and more inclusive forms of urban development in Accra, including community upgrading and environmental sanitation. Joe is responsible for working with local government, NGO and community partners and other stakeholders to develop research and intervention methods, managing  site projects and drafting outcome reports. Prior to joining MCI, Joe worked on urban-related research with the Earth Institute Climate Change Adaptation Initiative and the United Nations Economic and Social Commission for Asia-Pacific. Joe has a Bachelor's degree in urban and environmental planning from California State University Northridge and a Master's of Science degree in urban planning from Columbia University.
Regional Coordinators

Abenaa Akuamoa-Boateng is MCI's West and Central Africa regional coordinator and the project manager for Kumasi, Ghana. Prior to joining MCI, she worked for 21 years as a senior nutritionist in the Public Health Unit at the national Ministry of Health. Abenaa has been head of Nutrition Services in the Ashanti region, the most populous region, for 18 years. She was a key player in the Quality Protein Maize Program, an integrated rural agricultural development program that was jointly supported by Sasakawa Global 2000 and the Government of Ghana. She pioneered, designed and supported the implementation of a nutritional component of the program that currently exists in 16 sub-Saharan countries. Akuamoa-Boateng served as a member of the UN Millennium Project Taskforce on Hunger between 2003 and 2005. Abenaa earned a bachelor of science from the University of Ghana – Legon and a postgraduate diploma in maternal and child health from IAC in the Netherlands.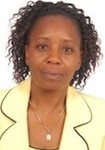 Joy Morabu is MCI's East and Southern Africa Regional Coordinator, based in Nairobi. She has a wealth of experience in building local, regional and international partnerships in donor funded and for-profit organizations. Joy previously worked at Columbia University's MDG Centre as Regional Partnerships Advisor, charged with developing strategic alliances with implementing partners, multi-and bilateral institutions and engaging the public and private sectors to support the implementation of MVP interventions. Joy also worked as Finance and Operations Manager for Millennium Promise in Kenya, where she was able to work with the Kenyan Government to help incorporate Millennium Promise as a locally registered branch of Millennium Promise in New York and obtain a not-for-profit status. She also coordinated the partnerships for agricultural financing between the Equity Bank, micro-credit financiers and the Millennium Villages Project. Before joining Millennium Promise, Joy worked for over a decade in the corporate and non-profit sectors, carrying out market research, marketing and external relations. At Intra Health International Inc., Joy was a Knowledge Management Officer in charge of partnerships and communication, supporting their work increasing the quality of health care services through institutional capacity building, strengthening linkages, systems and processes for community health care providers. Joy has an M.A. in Leadership Studies and Organizational Development from NIST/ILU and a B.Sc. in International Business Administration from the United States International University Africa (USIU).
MCI – KISUMU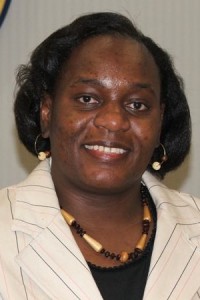 Beldina Opiyo-Omolo, MCI's Public Health Specialist for Kisumu, works closely with the administration of the City of Kisumu, including the Medical Officer of Health, the Director of Environment and the Director of Social Services, as well as various local and international partners to expand and strengthen MCI's public health support for Kenya's third largest city. She is responsible for carrying out research on public health needs, health services and structures within the city, as well as facilitating direct interventions in public health and research on other areas affecting health and facilitating gender activities by establishing a steering committee, financial and entrepreneurial training of women in city informal settlements and establishing a community savings group. Other responsibility includes city neighborhood upgrading by working with communities in selected informal settlement study sites to upgrade health, education, water/sanitation, community infrastructure, to include mixed-use residential & commercial spaces, public spaces, parks and other facilities.  She has extensive healthcare experience, having worked with the New Jersey Department of Health and Senior Services, Sussex County Department of Health – Public Health Emergency Preparedness Program, the Pennsylvania Department of Health and East Stroudsburg University, as an Adjunct Professor of Health. She also worked with HIV/AIDS prevention, care and treatment agencies in Pennsylvania. Prior to joining MCI, Beldina worked as a Program Manager for AIDSNET in Bethlehem, PA, where she helped create a regional system of HIV/AIDS-related prevention, care and housing provide a continuum of HIV-related services in a six-county region. She also worked as a training supervisor at a behavioral health residential treatment facility, where she developed trainings in areas such as recognizing, improving and strengthening boundaries and therapeutic interactions for employees and clients. Beldina is a Certified Health Education Specialist (CHES) by the National Commission for Health Education Credentialing Inc., and an American Red Cross Certified CPR/First Aid/Disaster Preparedness and HIV/AIDS Instructor. Opiyo-Omolo has a Bachelor of Science in community health and development, and a Master of Public Health from East Stroudsburg University of Pennsylvania.
MCI Advisory Board
In support of the MCI team, the Millennium Cities Initiative is honored to have an Advisory Committee of proven leaders in fields at the heart of MCI's mission who have generously donated their remarkable and wide-ranging expertise and their time to the cities and to MCI itself. These fields include improving access to essential public services in poor communities; developing strategies for attaining worldwide gender parity, public health, lifelong literacy and environmental rights and practices; supporting business development and entrepreneurship; lending the uniquely informed eye of urban design, planning, architecture and landscape architecture to impoverished city settings, with an eye toward integrated development; and strategic, long-range planning. The Advisory Committee, which convenes twice annually and consults on specific topics as the need arises, includes the following highly accomplished individuals:
Pam Allyn, Executive Director, LitWorld
Sarah Costa, Executive Director, Women's Refugee Commission
Yasmine Ergas, Associate Director, Institute for the Study of Human Rights, SIPA, Columbia University
Connie Evans, President & CEO, Association for Enterprise Opportunity
Steve Kass, Partner, Carter Ledyard & Milburn LLP
Dr. Geeta Mehta, Adjunct Professor, Urban Design Lab, Columbia University
Doris Mpoumou, International Planned Parenthood Federation
Dr. Funmi Olopade, Founder of Global Health Initiative, University of Chicago
Gary Schwartz, Managing Director, Tides Foundation
Advisory Group to the Regional Partnership to Promote Trade and Investment in Sub-Saharan Africa
MCI is assisted and guided in the implementation of the Regional Partnership to Promote Trade and Investment in Sub-Saharan Africa by an Advisory Group consisting of individuals with demonstrated knowledge and expertise in private sector development and promotion of inbound productive investment, both domestic and international. Funded by the Government of Finland, the project was launched in the spring of 2011 and is slated to conclude in late 2013. The Advisory Group is made up of the following individuals who have generously contributed their time and expertise to this three-city, three-year project:
Sari Laaksonen, Commercial Secretary, Ministry of Foreign Affairs, Finland
Kimmo Sinivuori, Commercial Secretary, Ministry of Foreign Affairs, Finland
Jane Smallman, Senior Manager, Corporate Citizenship & Diversity, KPMG International
Karim Dahou, Executive Manager, NEPAD-OECD Africa Investment Initiative, Organisation for Economic Cooperation and Development (OECD)
David Bridgman, Regional Manager, Investment Climate Advisory Services in Africa, World Bank Group, Nairobi, Kenya, World Bank, IFC
Joachim Steffens, Head, Unit on International Investment, Finance and Debt Rescheduling, Ministry of Economy and Technology, Germany
Désiré Vencatachellum, Director, Research Department, African Development Bank
Dorothy Tembo, Executive Secretary, Enhanced Integrated Framework
Markus Ranne, Project Manager, Africa Region, FINPRO
Siv Alhberg, Programme Director, FINNFUND
James Zhan, Director, Division for International Investment, United National Conference on Trade and Development (UNCTAD)
Susan Blaustein, Ex-officio member; MCI Director, Millennium Cities Initiative (MCI)