Kumasi Maps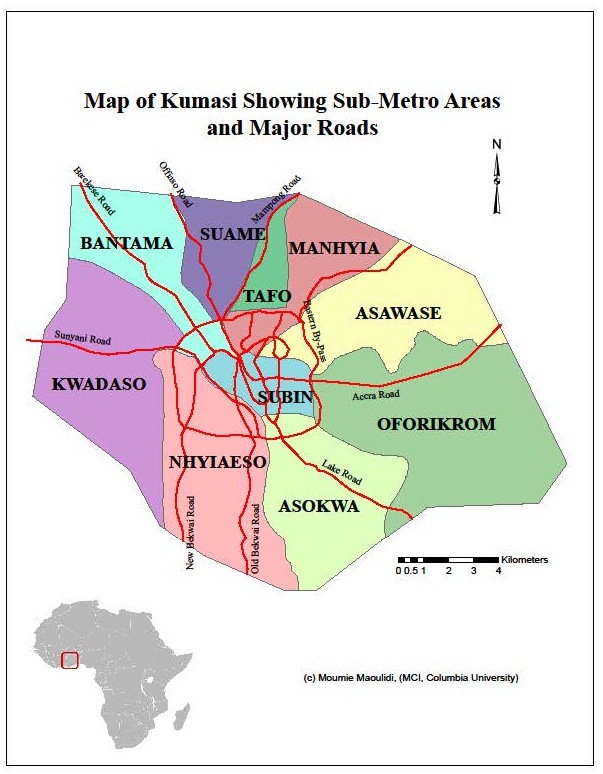 Kumasi metropolis is the most populous district in the Ashanti region.  The city covers 254 square kilometers and encompasses 10 sub-metropolitan areas— Manhyia, Tafo, Suame, Asokwa, Oforikrom, Asawase, Bantama, Kwadaso, Nhyiaeso and Subin —Asawasi, Asokwa, Bantama, Kwadaso, Manhyia, Nhyiaeso, Oforikrom, Suame, Subin, and Tafo.  It is strategically located in south-central Ghana and all major roads converge at the city center.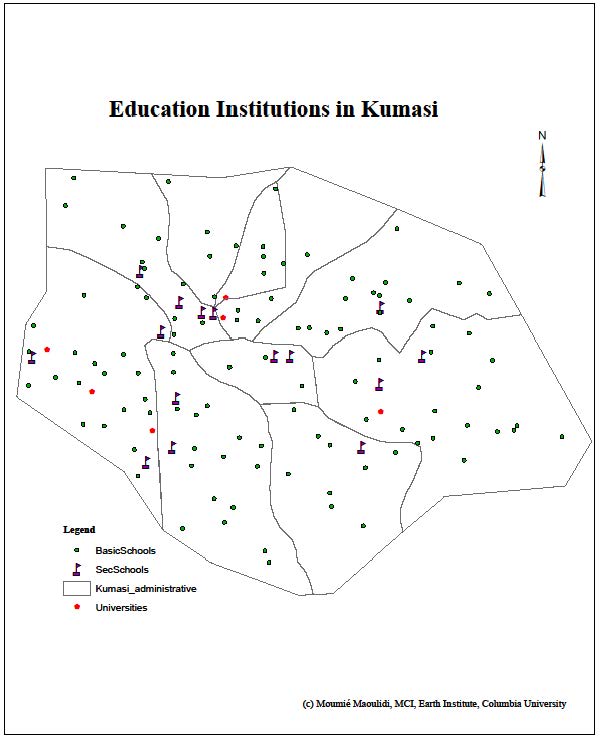 Kumasi is an important educational center, boasting 649 public pre-primary, primary and junior high schools, two top public universities, one of the nation's premiere medical schools and a polytechnic.  There are also about 1,500 private educational institutions.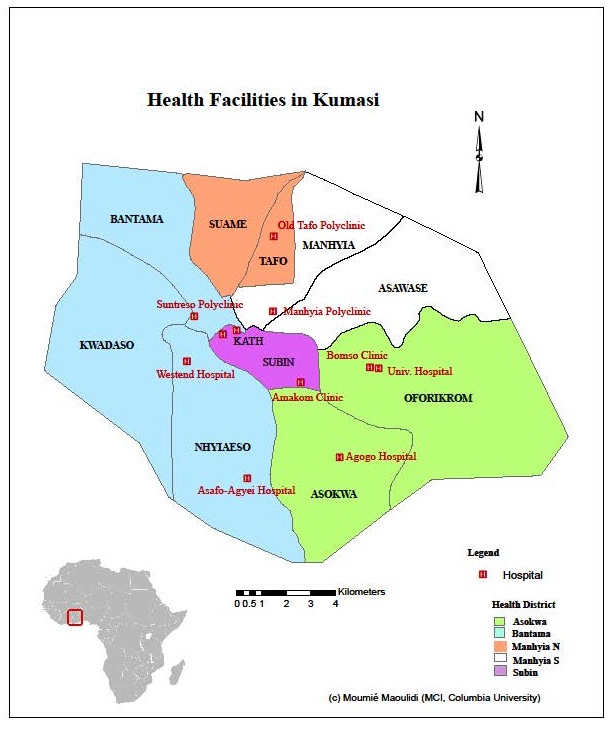 Kumasi has five health districts: Asokwa, Subin, Bantama, Manhyia North and Manhyia South.  Komfo Anokye Teaching Hospital (KATH) is located at Bantama Sub-Metropolitan area and serves the whole city as well as its immediate peri-urban communities.  It also serves as a reference laboratory for the rest of the hospitals in the metropolis.  The Kumasi South Hospital (KSH) is situated at Chirapatre, within the industrial hub of the metropolis and serves the people of Asokwa, Ahensan, Atonsu, Esreso, Gyenyase and Kaase.  The Manhyia Hospital, located at Ashanti Newtown near the Manhyia Palace, serves Manhyia, Krofrom, Ashanti Newtown, Aboabo and Asawasi communities.  The Suntreso Government Hospital is located at North Suntreso and serves North and South Suntreso, Patasi Estate, Kwadaso, Adoato, Asuoyeboa, Breman and Suame.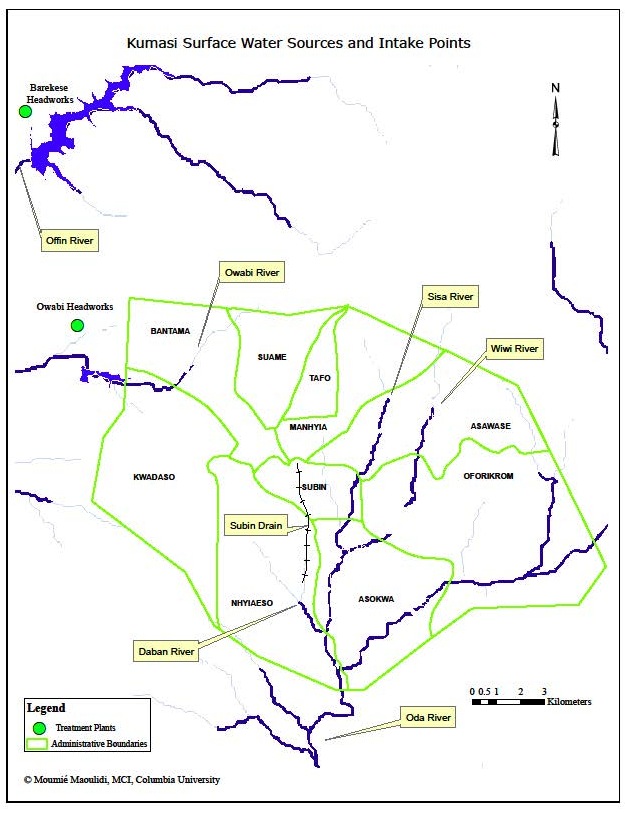 The map above shows surface water sources and intake points in Kumasi.  Most of the water used in the city is obtained from rivers, such as the Offin and Owabi.  These surface water sources are fed by several tributary streams. There are two water intake points: one at Owabi (located 10 km from the city); the other at Barekese (located 19 km from the city). The abstracted water is treated at the Owabi and Barekese Water Treatment Plants.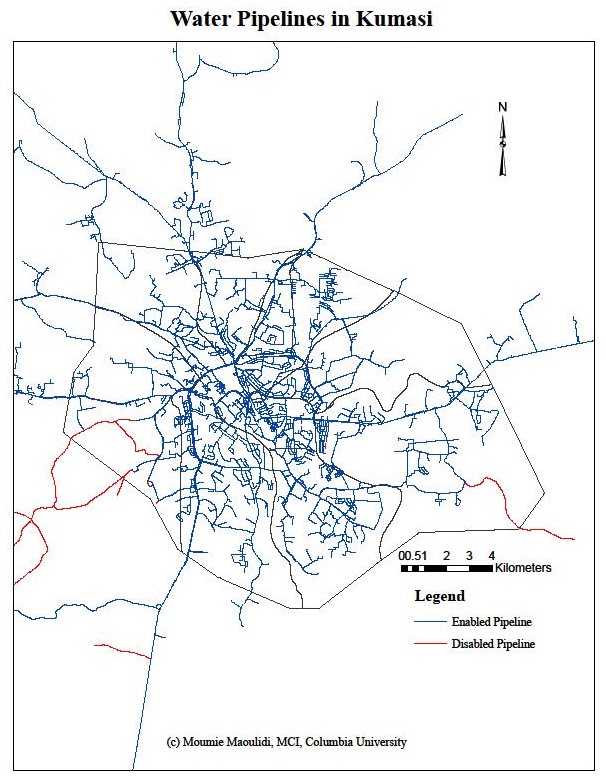 The Kumasi Water Supply System (WSS) consists of more than 1,005 km of pipeline, with pipe diameters ranging between 13 and 600 mm.  The map above shows the functioning and non-functioning water pipelines in Kumasi.