Blantyre Maps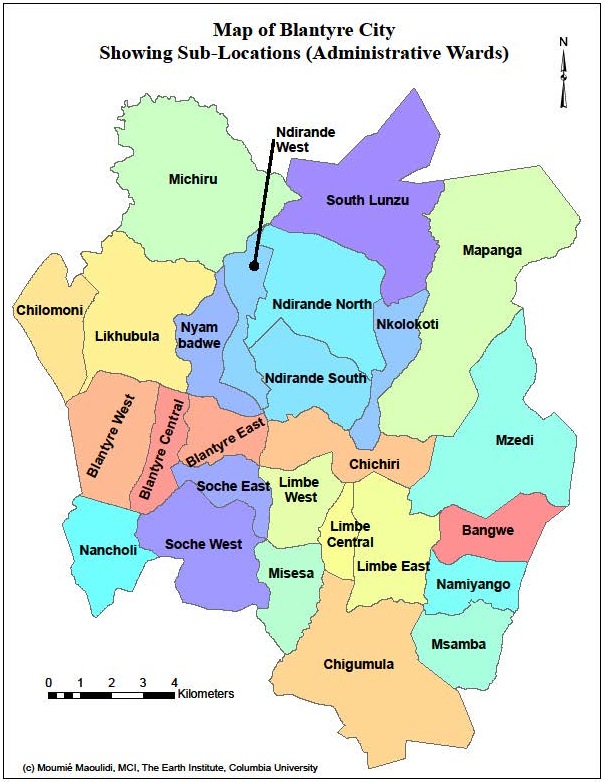 Blantyre City is located in the southern region of Malawi, in Blantyre District.  The city covers an area of 220 square kilometers and has the highest population density in the country, with 3,006 people per square kilometer.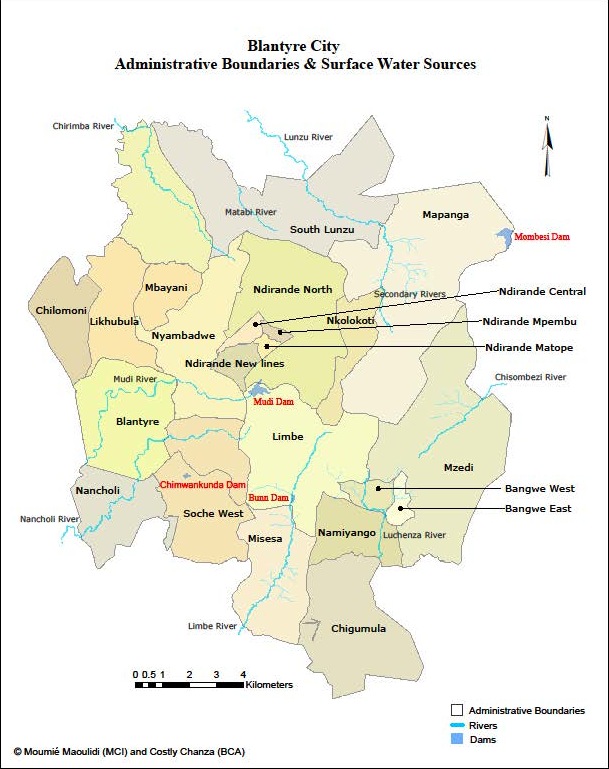 Blantyre City derives most of its piped water supply from the Shire River (an outlet of Lake Malawi), located 48 km away. The water is abstracted and treated at a plant called Walker's Ferry, as well as at Mudi Dam, which is located within the city. There are also number of rivers—Chirimba, Matabi, Lunzu, Mombezi, Mudi, Nasolo, Naperi, Limbe— and two dams (Mudi and Mombesi).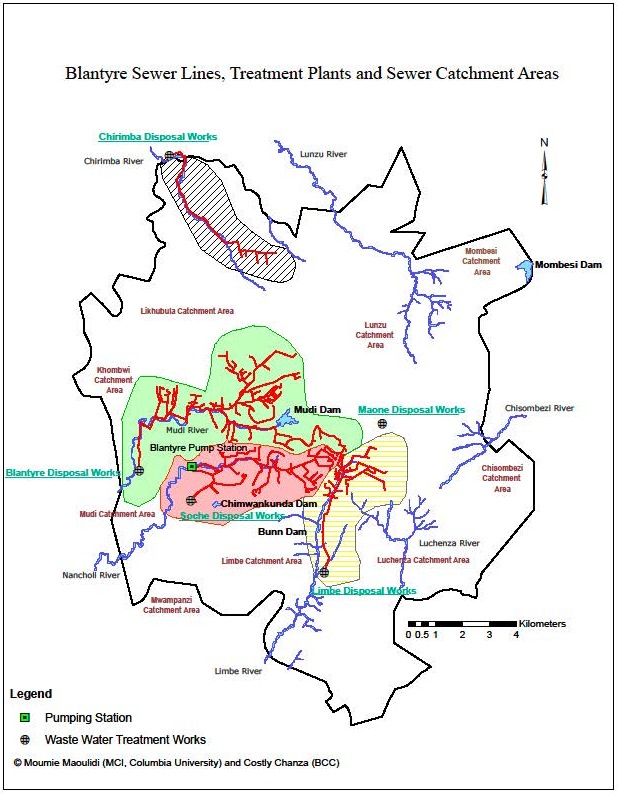 The above map shows the locations of wastewater treatment works (WWTWs), sewer catchment areas and sewer lines. Blantyre City has five piped sewerage system networks (Mudi, Soche, Limbe, Chirimba and Maone). Moreover, historically, the city has had as many as five WWTWs — Blantyre, Soche, Limbe, Chirimba, and Maone— but three of them (Chirimba, Limbe and Maone) are not functioning.