Research & Publications
Recently Published Research: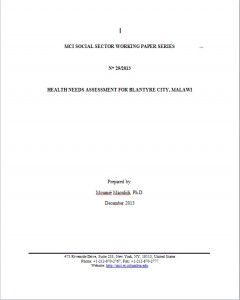 Blantyre Health Needs Assessment
This study gives an account of the public health challenges facing Malawi's commercial and industrial capital city and provides potential solutions to help Blantyre improve public health for all residents.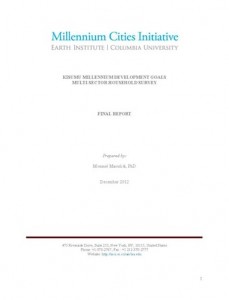 Kisumu MDG-based Household Survey
Key findings from the Millennium Cities Initiative's MDG Multi-Sector Household Survey of Kisumu, Kenya with focus on social services, infrastructure and employment opportunities.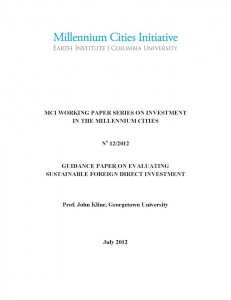 Guidance Paper on Evaluating Sustainable Foreign Direct Investment
A description of an approach and applied methodology for host countries, regions and municipalities to use in attracting and assessing prospective investors, seeking sustainable Foreign Direct Investment that maximizes the benefits and minimizes the costs to the host country.
---
Millennium Cities Initiative Background Information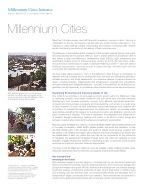 MCI Fact Sheet
Two page fact sheet outlining Millennium Cities Initiative's past projects in the Millennium Cities.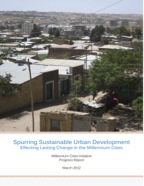 MCI Progress Report: Spurring Sustainable Urban Development – Effecting Lasting Change in the Millennium Cities
Overview of Millennium Cities Initiative's activities over the first six years of operations.