The Power of Reading Aloud: MCI Girls' LitClubs in Kenya and Ghana Celebrate "World Read Aloud Day"
Literacy rates for youth in Sub-Saharan Africa have been rising, thanks to a genuine emphasis on improving access to education. Currently estimated at 70 percent, the youth literacy rate is expected to continue to rise, to 74 percent, in 2015.*
MCI is proud to be one of hundreds of organizations – from multilaterals and governments to NGOs and educators – contributing to this effort. Together, with LitWorld, a New York-based literacy organization, MCI co-founded Girls' LitClubs, which offer adolescent girls the opportunity to come together with their peers to share stories, build literacy and advocacy skills, and boost their self-esteem, in the process.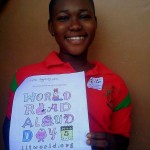 On March 5th, Girls' LitClubs in two Millennium Cities, Kumasi, Ghana, and Kisumu, Kenya, celebrated the 5th annual World Read Aloud Day (WRAD), an event created by LitWorld to help advocate for the right to literacy by encouraging supporters to read aloud. In Kumasi, Girls' LitClub members did just that – reading among themselves and to teachers, primary school students, food vendors, workers at the local telecom provider and even to local car dealers. What a way to demonstrate the spirit of storytelling!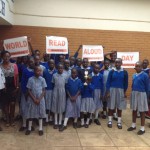 In Kisumu, all of the area LitClubs joined together at the National Library to host their first-ever Spelling Bee – encouraging each other when faced with challenging words and sharing a few laughs. They also debated whether "technology is good," with several contenders making a very persuasive case. The biggest surprise of the day: the youngest reader won the reading contest!
The girls in Kumasi and Kisumu had a marvelous time commemorating not only the power of words, but also their own power – to learn, to support one another and to endeavor to make a better life for themselves. Very fitting, given the timing of WRAD, just a few days before International Women's Day.
Kumasi Celebrations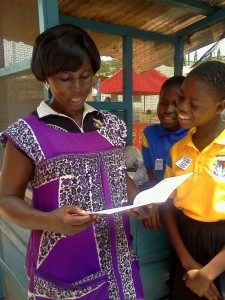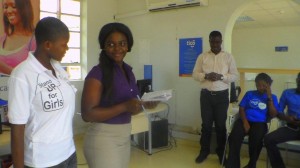 Kisumu Celebrations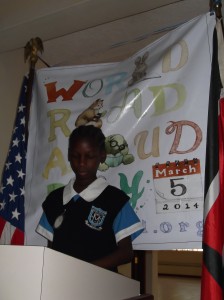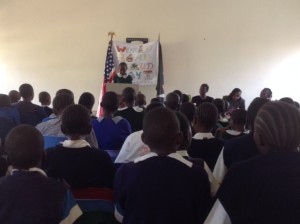 *UNESCO Institute for Statistics, September 2013.